Did you know that as of 2020, over 60% of organizations that spent $10 million or more on construction projects had at least one that failed? According to KPMG's 2015 Global Construction Survey, most were attributed to personnel issues. Construction projects take a significant amount of time, cost a lot of money, and can be very stressful if not planned for properly. Prepare for your next project with this list of common reasons construction projects fail as well as strategies to overcome them.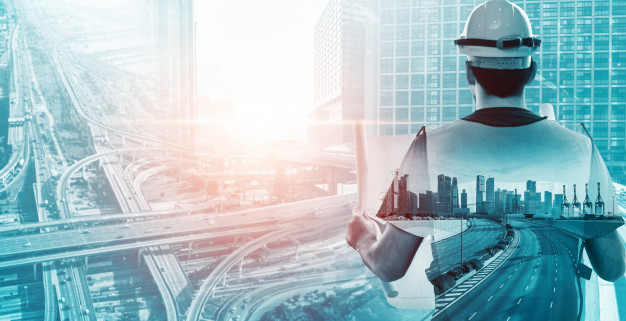 1. Underestimating The Project
One of the most common – and costly! – reasons a construction project may fail is due to inaccurate estimates. Miscalculations, specification errors, omissions, excluded permits, and changing market conditions (e.g., prices of materials and labour) can all lead to costly overruns, leaving the contractor stressed and the client unhappy. Not having reliable vendors and contractors.
Tips for Better Estimates
Good project managers double and triple-check their numbers to prevent errors and cost overruns within projects. Have a detailed checklist and project plan to make sure you prevent omissions and catch errors in specifications. Before placing any orders, review your estimates to make sure no prices have changed and that you didn't overlook anything. By doing this, it gives you ample time to catch raises in cost and either inform the business owners or adjust the pricing to stay within budget. Further, he should have multiple backup quotes from vendors and subcontractors.
2. Scope Creep
Scope creep describes the process in which the amount of work grows beyond the original agreement. The three main causes of scope creep include:
Client requests that are out of the scope of work originally agreed upon
Unforeseen conditions that are unknown to the contractor at the time the contract is signed
Clients not doing thorough preliminary work (e.g., site surveys, proper planning, etc.)
While the number one goal of any project is a happy client, this can sometimes become compromised if they continually make requests without considering the price or don't provide you with the most accurate information upfront.
Avoiding Scope Creep
Encouraging a client to do their due diligence at the beginning of the project allows the process to go much more smoothly and provides clear objectives to both parties about what needs to be done. Identify what the scope of work is to your client in the terminology they understand. Many times, scope creep doesn't happen out of ill-will, it happens because the client thinks what they're asking is a part of the work you agreed upon. Another good way to avoid scope creep is to communicate that while you're capable of handling their extra requests, there is a premium for add-ons. Above all else, get everything in writing so that you have a reference point.
3. Delays
Government approvals, site regulations, and permit delays slow down the timeline for your project and can cause cost overruns if not accounted for correctly. Depending on your location, you may need to consider union requirements and area-specific rules such as building codes. Making sure you have the right licenses before beginning a project is also essential to prevent delays.
Keep Your Project on Track
During the planning process, it is important to understand the site area and any regulations, rules, or requirements that need to be considered before beginning the construction process. Thorough site surveys and in-depth investigations can prepare you and allow for proper planning so that any delays won't cause the project to run overtime and cost you more money.
4. Surprise Conditions
Conditions unknown to the project manager can quickly become a problem and run up the costs of a project. Natural disasters, asbestos, mould, and design or structural issues are the main culprits and can be hard to plan for during the bidding process. However, overlooking these potential issues can result in higher costs and risks associated with the project.
Failure to Plan is Planning to Fail
Some of these conditions cannot be controlled such as weather or natural disasters. Having proper insurance in place can help minimize the damage, but the best way to avoid these surprising costs is by hiring an experienced contractor who can identify some of the informative signs associated with these problems. Check for a Concealed Conditions clause and prepare a pricing plan structure to account for the unknown costs so that you have a safety net, should you need it.
5. Unclear Specifications
Clients don't always understand everything that needs to be fleshed out to make sure necessary objectives are clearly identified and the construction project runs smoothly. Unclear specifications can become very costly, especially when the owner's and contractor's interpretations differ significantly.
Open the Lines of Communication
When dealing with a client, make sure they understand and are overly specific about the products they want, how they want them to be installed, descriptions of the material they want to be used, and how they envision the end product to look. By doing this, you eliminate rework and eating extra costs that could have happened if the owner wasn't happy with the final product you chose. Also, by hiring a contractor to make sure every objective is specified and met can prevent this issue from happening.
6. Financing Issues
You've agreed to the scope of work and a timeline for the project. Things are going smoothly until unexpectedly, the owner runs out of money to finance the project. Construction is stalled and delays the project. You lose out on a significant amount of time and money as a general contractor because that business might not come back if they can't provide the funds.
Create a Sound Budget
A clear plan that details expenses and projected costs give the owner an idea of if they can afford to go ahead with the project or not. It's important to also establish a consistent plan for payments that provide clear expectations for the owner. The more detailed and upfront you can be with your client, the more success you are going to have.
7. Unreliable Workers/ Vendors
A lack of qualified workers, experienced vendors, sub-contractors or an unreliable team is a recipe for disaster when it comes to construction projects. It is especially important to vet your subcontractors, who can tarnish your reputation if they don't do their part or, even worse, don't pay their suppliers. Because the job relies so heavily on other people, it is important to know who you're working with and if they can be trusted to do a good job.
Building Relationships Improves Performance
Working with repeat subcontractors that you've done business within the past is a smart way to help minimize the chance of these issues occurring because you're already familiar with their work ethic and capabilities. If you don't have the option of using someone you've previously done business with, then it is necessary to evaluate potential workers by looking at their recent projects and checking for their contractor's license to properly deduce whether or not they would be a good fit. As your business grows, it becomes harder to use only workers you trust. To account for this, evaluate comparable work in the area and look to hire people that were involved in that project.
8. Communication Gaps
Effective communication is extremely crucial to the success of any project. When any of the parties involved aren't getting the right information at the right times, it can become a very costly issue. It is important to establish a chain of command to make sure that all parties are getting the necessary updates in regards to changes in the project, design, plans, specs, or timeline.
Regularly Update Parties Involved
By establishing a chain of command, you know exactly who your point of contact is to communicate any changes, requests, or problems that may come up during the duration of a project. Everyone is held accountable for their specific duties and makes sure the message gets transferred to the corresponding parties involved. For example, the owner may communicate with the architect who will then share the information with the general contractor so that everyone is on the same page. Clear and concise communication can either make or break your project.
9. Improper Planning
Tight, inflexible schedules are common in construction projects. If you don't account for surprises or delays, a project can take longer and cause cost overruns. It is extremely important to constantly monitor project tasks closely to ensure they're matching up with the assigned duration given when planning. Issues can frequently arise, so making sure the details get incorporated into the plan and communicated with the necessary parties (i.e., client, architect, contractor, etc.) is critical.
Monitor Your Schedule
Create a detailed schedule and plan that includes some slack time to account for any surprises that may come up during a project timeline. Actual completion time varies constantly from the original projections, so constantly being aware of task deadlines and project completion schedules is a must to make sure your construction project is successful.